Meet Brooke Crain, Haro-sponsored pro BMX racer and two-time Olympian,
as she aims for her third Olympic Games in Tokyo this summer.
By Sophie Goodman
It takes endurance, grit, and an extreme sports athlete's love of speed and air time to launch out of the start gate of a BMX racetrack. California-native Brooke Crain, a two-time BMX racing Olympian, jumped on a bike at six years old and has never looked back. Today, on International Women's Day, we celebrate the inspiring career and independent spirit of this Haro Team athlete.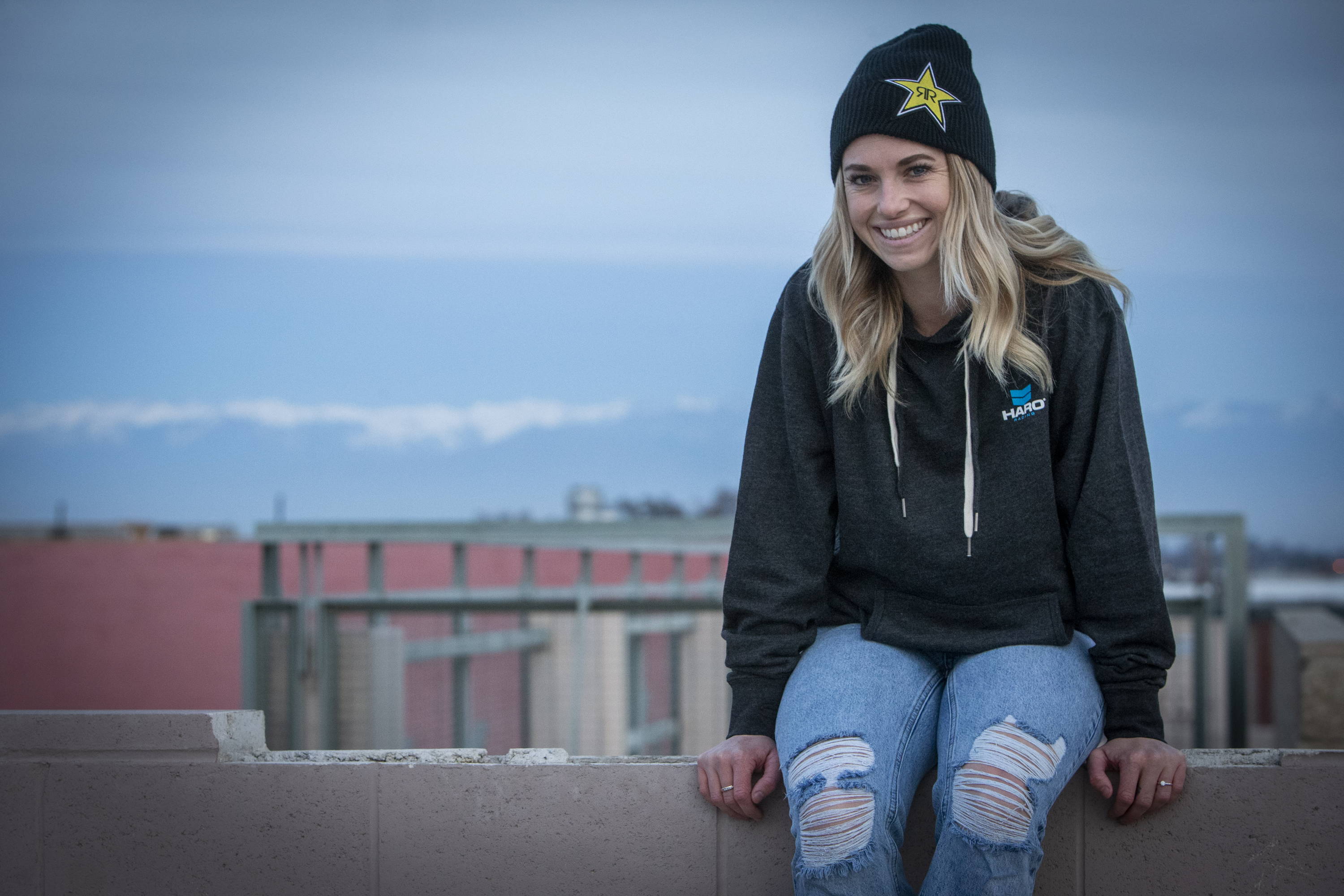 Eight riders line up behind the start gate, their minds racing and blood pumping with nervous energy. They tilt backward, standing on their toes, as the clock counts down. As the horn sounds and the start gate folds down, the riders shoot forward, throwing their weight down the first steep descent. The next 45 seconds are an all-out sprint, with the riders hurdling over jumps, banking around turns, pumping through straightaways riddled with wave-like rises. You can only see what's right in front of you, you're barely aware of the women to your right and left as you push forward towards the finish line.
It's said that BMX racing was a "sport created by kids, for kids". Inspired by the motorcycle and dirt bike race scene in southern California in the 1970s, young kids jumped on their modified 20" Schwinn Stingrays to race around dirt fields and make-shift tracks with natural obstacles and challenges like mud, berms, and uneven terrain. Without access to the motorcycles and dirt bikes that their adult role models were riding, these kids found a way to engage in the high energy, adrenaline-filled sport that they admired. The new sport, originally dubbed "Pedal-cross", really took off in the 1970s with amateur and loosely organized races, and by the early 1980s, the sport had risen to the ranks of a professional endeavor as well as pop culture phenomenon. You only have to think back to the first time you watched Steven Spielberg's E.T. or look at Netflix's Stranger Things retro TV show aesthetic to understand the importance of BMX bikes to 1980s-era kid culture.
The early to mid-1980s was considered the golden age of BMX racing, as both men's and women's races quickly became professional athletic competitions. The kids that started racing in their neighborhoods as children were suddenly able to compete for cash prizes and medals as teenagers and young adults.
BMX racing today still retains that youthful spirit. Kids, both male and female and as young as five years old, can compete in Novice or Rookie classes and rise through the ranks to eventually reach Expert or Elite Masters status or even professional 'A' or 'AA' rank. The inclusion of BMX racing in the 2008 Olympics in Beijing, China solidified BMX's place amongst the elite sports and athletic competitions in the world.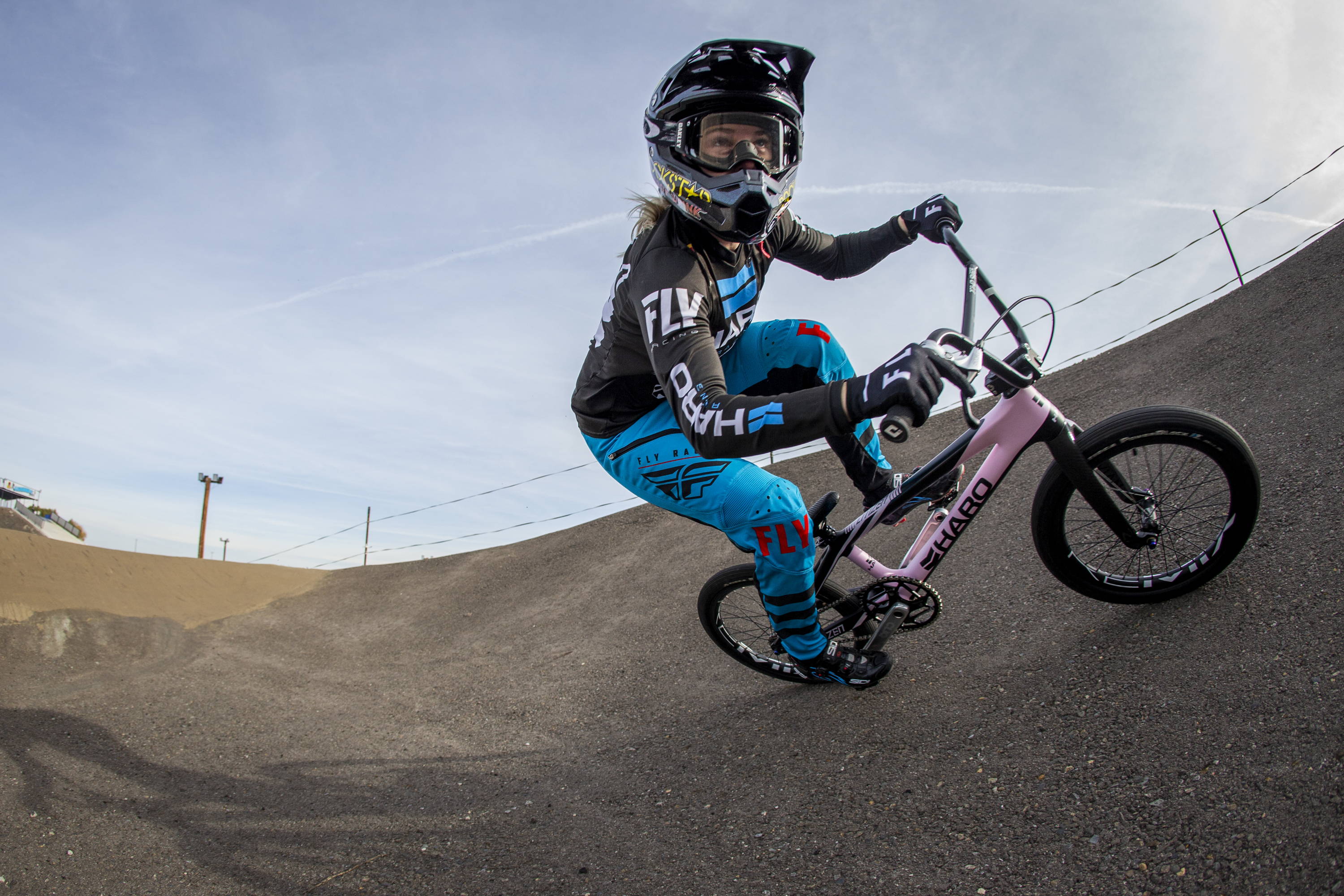 Like most young riders, BMX started for California-native Brooke Crain as a family affair. When she was six years old, Crain's father bought her a bike so that she could ride along with her brother who had already caught the BMX bug. Though initially resistant, she jumped on that bike and was hooked. By age 15, Crain was competing at the professional level. She joined USA Cycling in 2009 and then competed in her first Olympics at age 19 in 2012 in London, finishing 8th. She then competed again in the 2016 Olympic Games in Rio, coming in with a 4th place finish.
Making it to the Olympics is an incredible accomplishment for any professional athlete. For Crain, it has meant overcoming serious injuries to make it to that world stage. A broken leg threatened her appearance at the 2016 Olympics Games in Rio, and not a year later, she missed the World Championships because of a lacerated liver. Then, in the 2018 World Championships, Crain crashed in the final and finished in last place. Finally, this past April, Crain suffered another serious injury when she broke her back and rib. Incredibly, Crain has overcome these staggering injuries to compete again in the 2019-2020 season and is once again an Olympic hopeful.
As Crain looks towards the start gate in Tokyo this summer, her appearance at these Games will mean so much more. In September of 2018, Crain announced her engagement to Australian BMX racer Rachel Jones on Instagram, coming out to the world. As she looks towards her third Olympic Games in Tokyo this summer, it will be the first time that she is competing on the world stage as her true self.
If International Women's Day is about anything, it's about celebrating each other for our strengths and what makes us wholly human and unique. Haro Bikes celebrates the women of BMX racing every day. But today, on International Women's Day, we want to make sure that we shout it out even louder. Brooke Crain, two-time Olympian and lifelong BMX racer, inspires us to push ourselves and to listen to that voice that whispers, "Follow your dreams". Cheers to Haro Team's Brooke Crain and to all the women of BMX racing, today and everyday.